Blueberry Cream quad fidget toy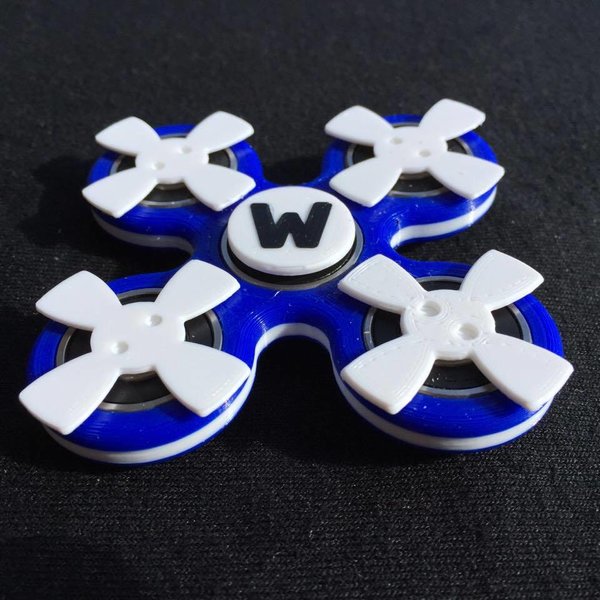 Blueberry Cream quad fidget toy
The Ultimate fidget toy for the desk 'docked' drone nerd...LOL.. Stuck at the office?? Thinking of flying? Waiting on windows updates.. LOL we've got you covered!!.. Lot's of moving parts.. 5 bearing support.. LOL the props even spin.. a nice weighted feel.. AND really hard to put down .. Pretty addicting once you pick it up.. and always in your pocket..

All fidgets come with an extra set of props in black.. Mix and match your pocket drone fidget.. :)

Blueberry top and bottom with a white cream filling.. :)

One of our fidgets in Action!!
https://youtu.be/PdwIcO-CjLQ