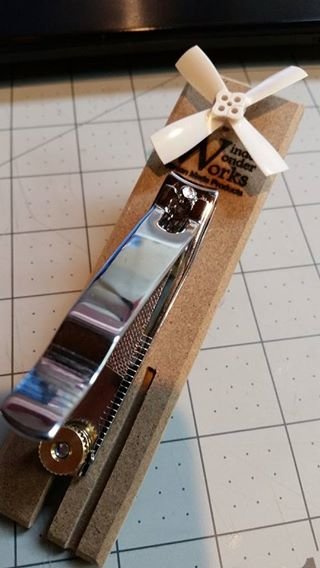 Micro Prop Cutter
I've had many requests to sell this separately so here it is!!
Makes a really nice clean and slightly rounded cut that's perfect for duct-ed and non duct-ed quads.

Fully adjustable via a brass thumb screw to make cuts --> Hub to Prop range .....15mm to 40mm
Front slot incorporated to keep the cutter in perfect 90 alignment with the prop pin.

The prop pin is also height adjustable, and tapered as well to accept many different shaft hole sizes without any slop!
(Prop pin storage built in)
It's just a nice simple design that works REALLY Well..