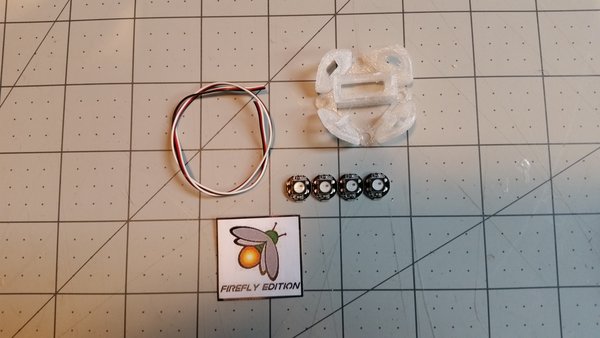 NeoPixel Camera Mount
Already have a doinker, and just want to add in the Firefly lights?
Here is a Neopixel camera mount that can be used to give your doinker the illumination your looking for!

(1) Clear TPU mount with angled mounts for full LED illumination of the props and frame.
(4) RGB Neopixel LEDs .
(1) 10" length of 30 gauge tri-conductor hookup wire.

Fully programmable in Betaflight!