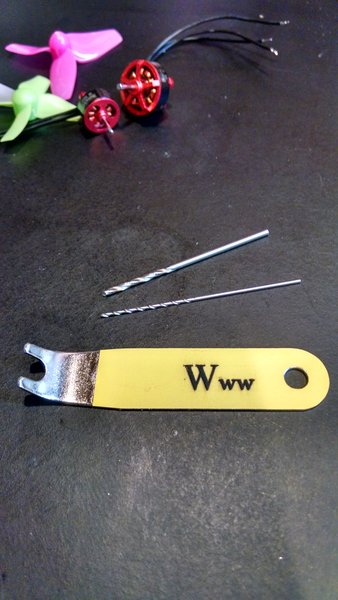 Popper Drill Kit
Micro Madness has struck!!

Were here to service all you micro quad prop needs!
1. A new item.. our 'Prop Popper', a tool for removing press fit props! Works great for Tiny Whoop props up to Swirlies and others!.. If it's press fit, this tool is for you!
2. 2 drill bits, a 1.4mm and a .9mm. These are just the thing for the 110x and 070x motors as they are 1.5mm and 1mm shafts.. Makes for a really snug fit without slip!