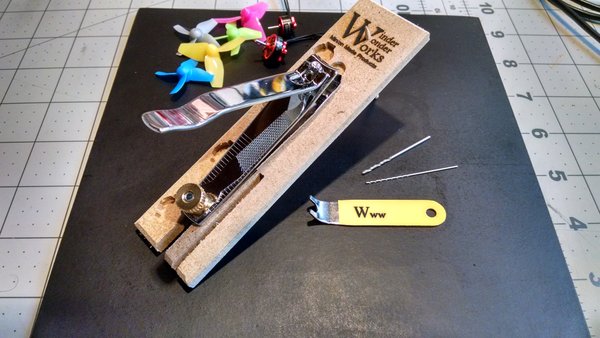 Popper Topper Kit
Micro Madness has struck!! And there is a need for prop modification and service!
So here you go! A complete kit for all you micro quad prop needs!
1. Our very popular adjustable prop cutter.. (Adjustable from 12mm to 43mm center to one side, so 22mm to 86mm props)
2. A new item.. our 'Prop Popper', a tool for removing press fit props! Works great for Tiny Whoop props up to Swirlies.. if it's press fit, this tool is for you!
3. 2 drill bits, a 1.4mm and a .9mm. These are just the thing for the 110x and 070x motors as they are 1.5mm and 1mm shafts.. Makes for a really snug fit without slip!