Swirlie Kit - 3D Printer Friendly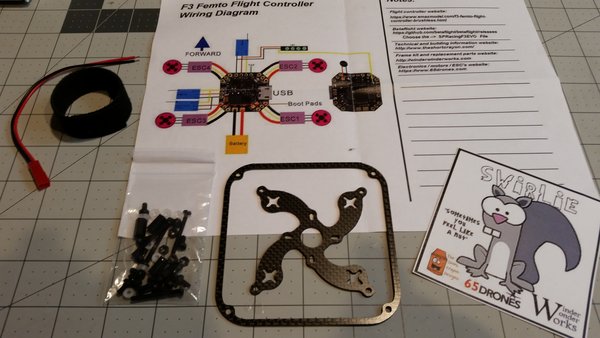 Swirlie Kit - 3D Printer Friendly
Ok, we have had a lot of requests for this.. Introducing, the 3D printer friendly 'Swirlie' edition ... Got a 3D printer? Want to customize a micro build to your liking? Here is everything you will need to build a Swirlie 'less the printed parts' ...

CF Frame,

CF Prop Guard,
complete nylon hardware,

printed wiring guide,
deans connector
AND a 1.4mm drill bit included for your props!!

--> Yup, if you have a 3D printer we WANT To Support YOU Too !!!