The Royal Flush (3 sets.. Purple, black, and white)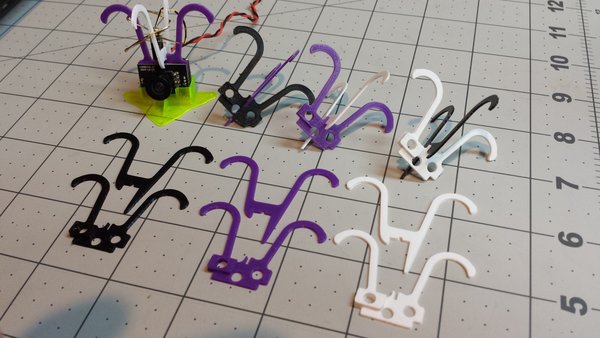 The Royal Flush (3 sets.. Purple, black, and white)
What's better than a set of bunny ears for your VTX?? --> 2!!!
Introducing ... Drum roll please... 'The Court Jester' !!!!
FULL protection for the VTX antenna!!! Front, sides, back and top!!!
And so cool looking for those video encounters with the unexpected observer you will be filming.. (It will bring a smile to any face) ...... Its cute, Very Light weight.. (.46 grams) looks great, and a real party Animal !!!.... so it will be a big hit when making you Next film at a party or event..
The Royal Flush .....--> (3 sets.. Purple, black, and white , 6 pieces total)